Home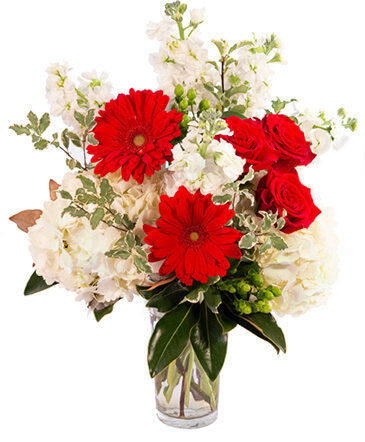 Red Frost
Floral Arrangement
This fetching bouquet is sure to spice up their winter! The frosty white stalk and pure white hydrangeas pair perfectly with the dazzling red roses and radiant red gerberas, making Red Frost a season showstopper. Captivating and classy, they'll love this striking arrangement!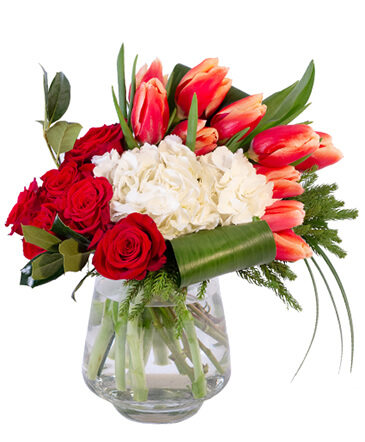 Royal Red & White
Floral Arrangement
This luxurious design is overflowing with elegant florals! With gorgeous red roses, attractive white hydrangeas, and impeccable red tulips, Royal Red & White is a beautiful addition to any celebration or home. It's sure to impress anyone who receives it!
Covid-19 Update
Yes, we are open for deliveries and pick ups. Please keep in mind that this is a strange time for everyone and we are doing our best during this pandemic.
Product is a concern but our wholesalers are really helping us have a variety of product in the shop. So when ordering online and the option "second choice-florist choice" appears, that just means that if needed we will make similar substitutions on your arrangement. Of course we will take in to consideration the first arrangement that you have chosen.
With all that being said, do you want something more personal or unique, just give us a call to place your order with one of our knowledgeable staff members that can walk you through it!
Arrangements start at $30.00 for delivery.
(607) 756-7569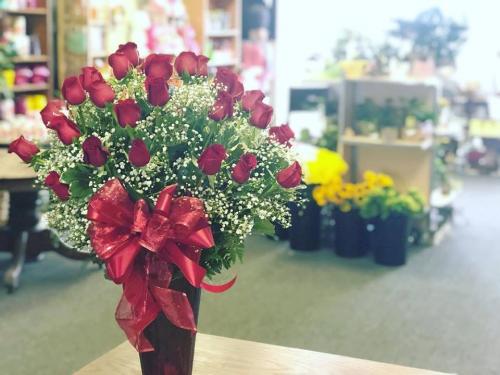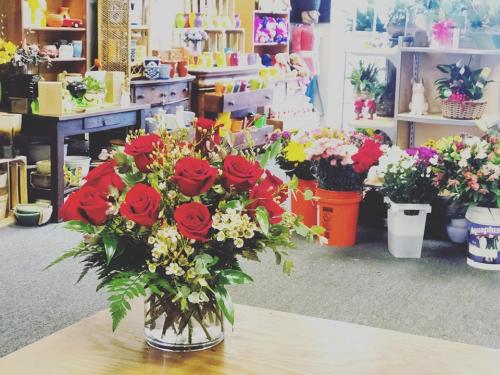 Roses in a vase are always popular!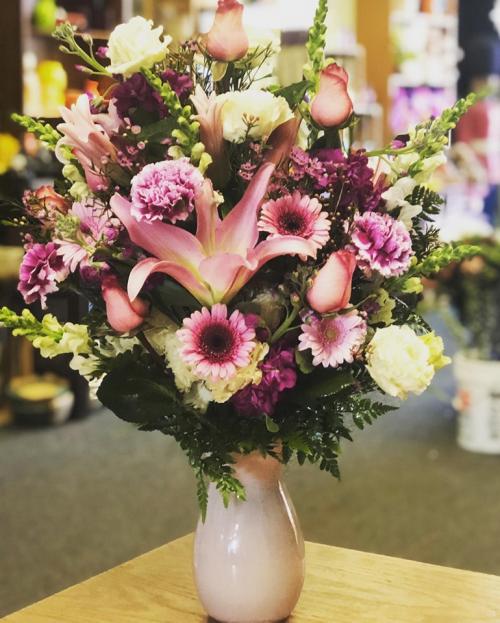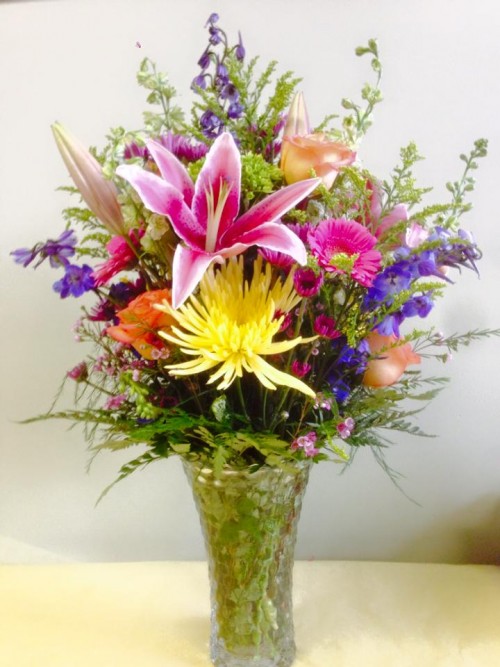 Or a nice mix vase to change things up!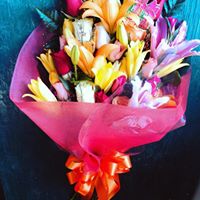 Maybe they have their own vase, and you just need a "loose wrap" of fresh flowers!?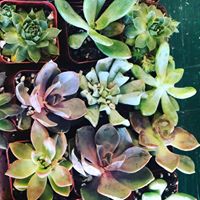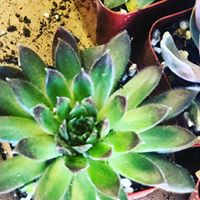 Succulent gardens are very trendy, if you are shopping for a plant lover!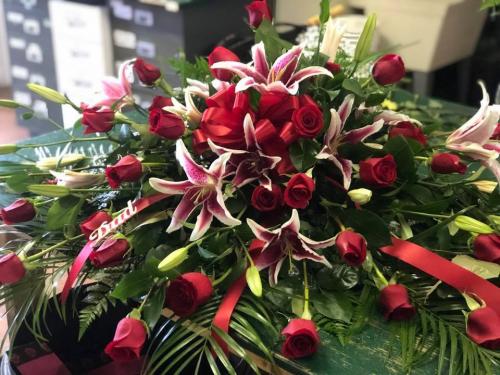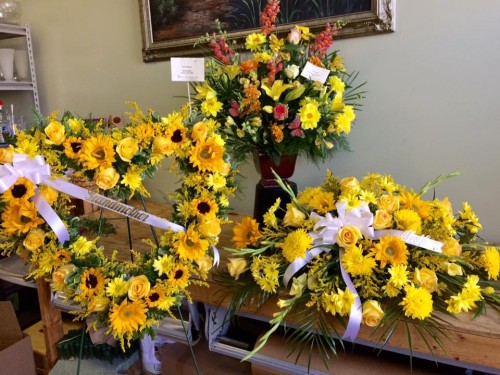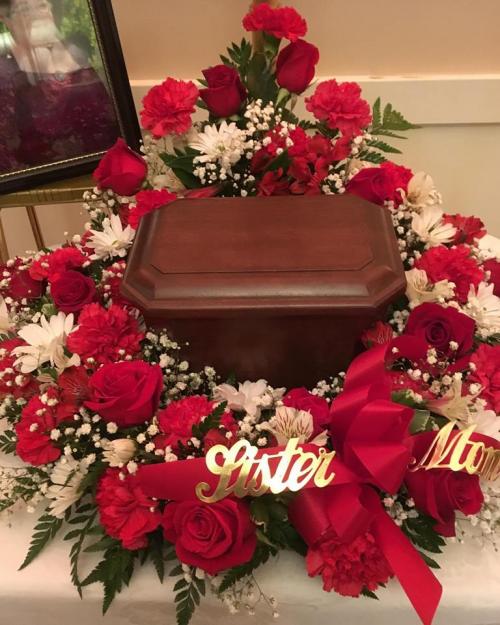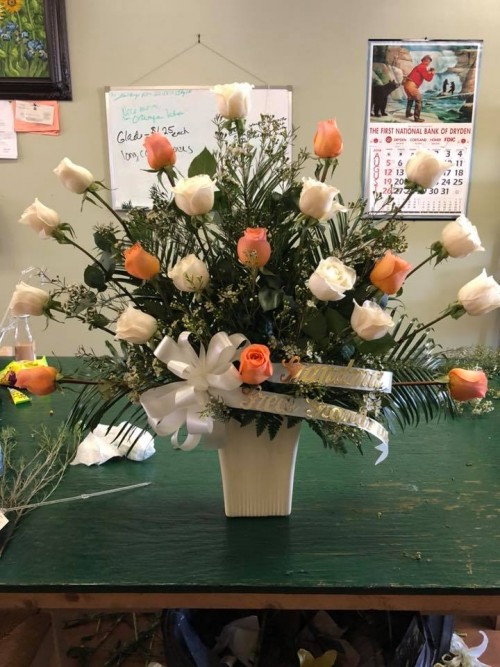 Some funeral tributes, if you are shopping for sympathy flowers.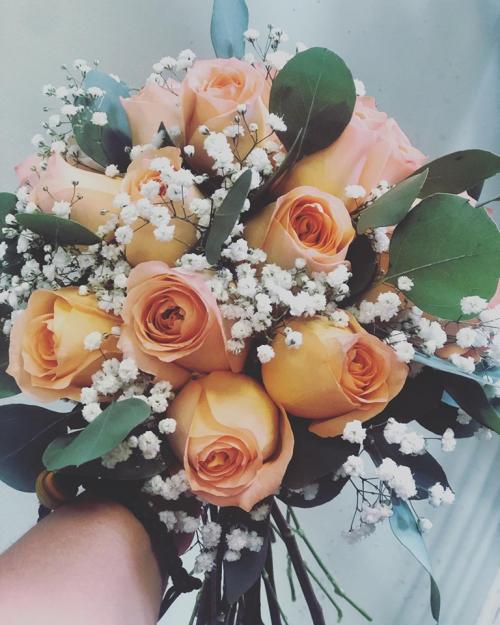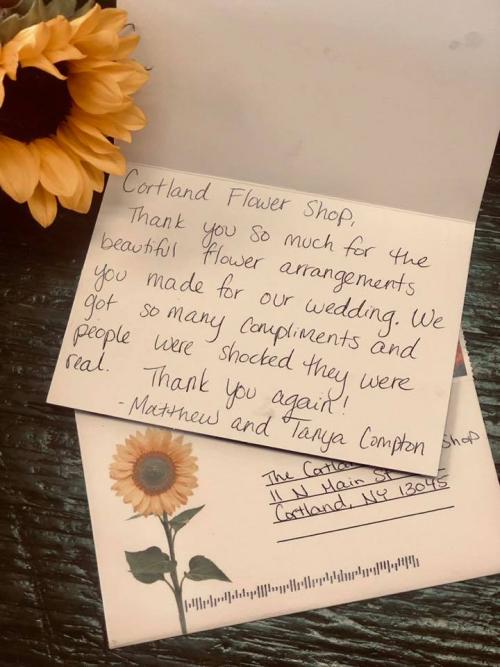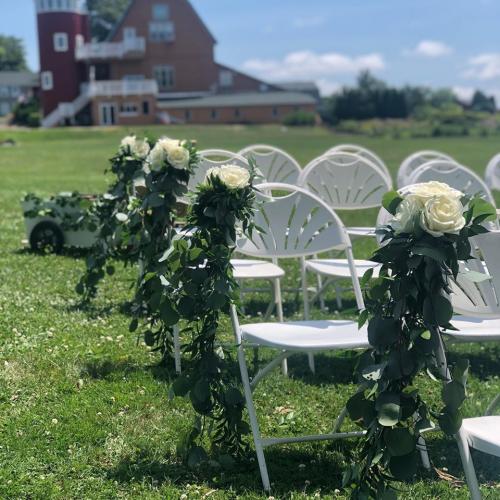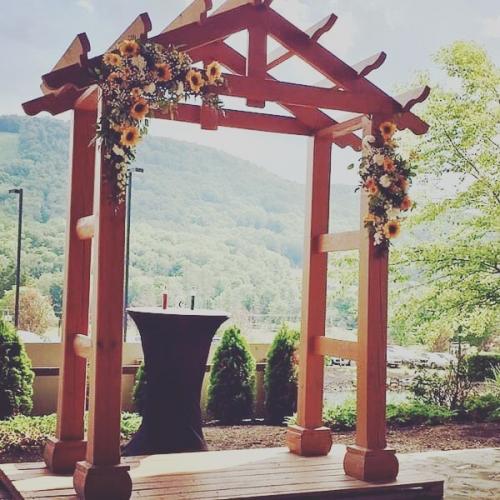 Examples of some wedding work, if you are looking for a flower shop for the big day!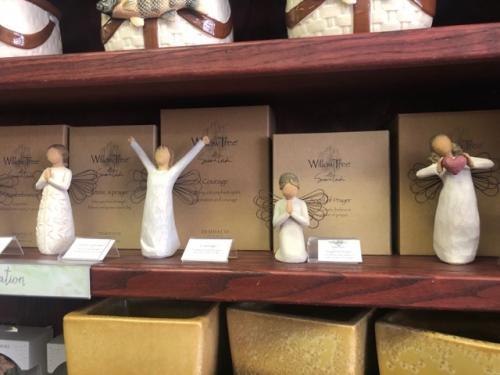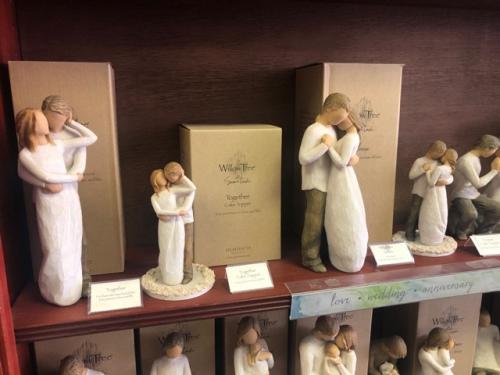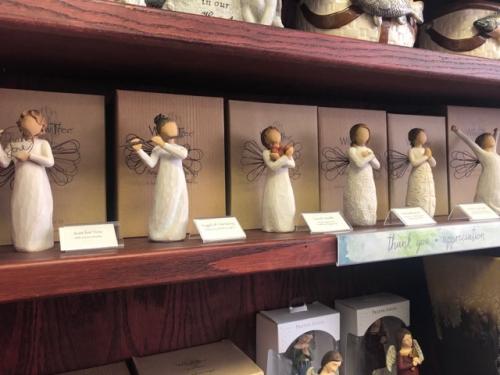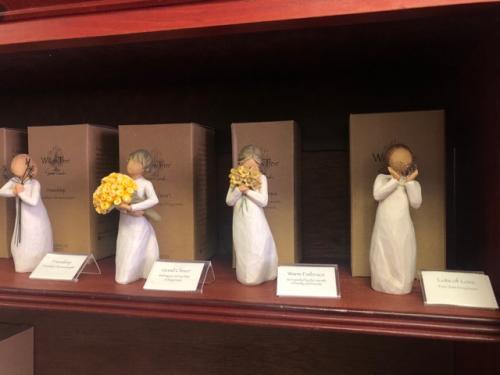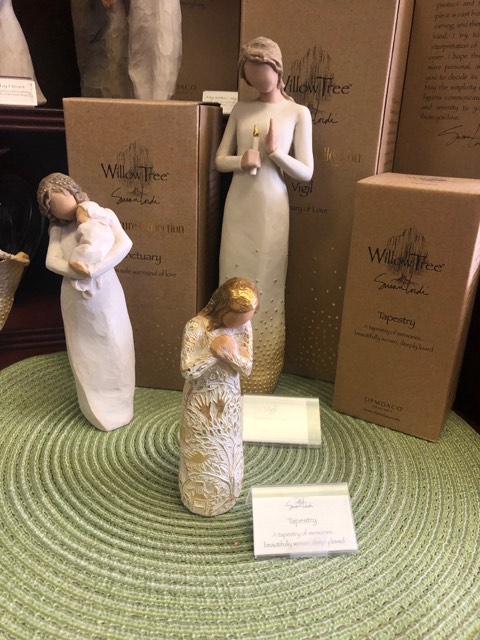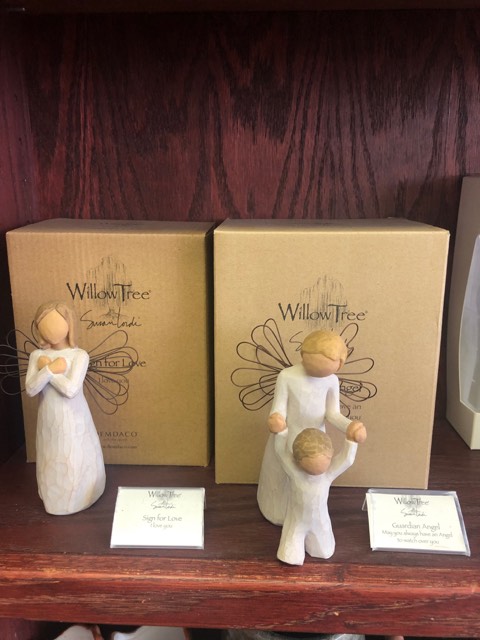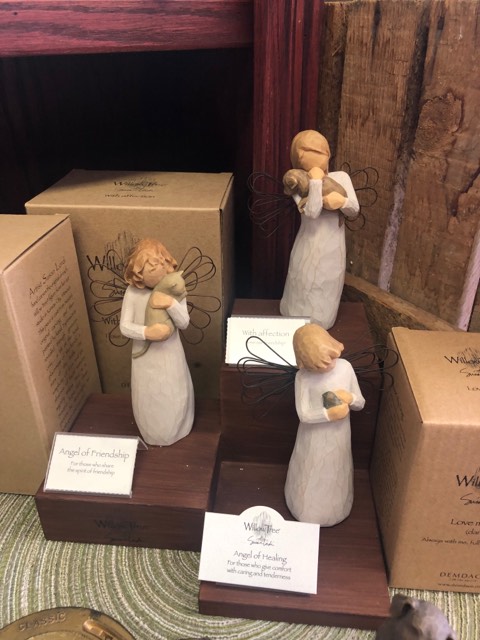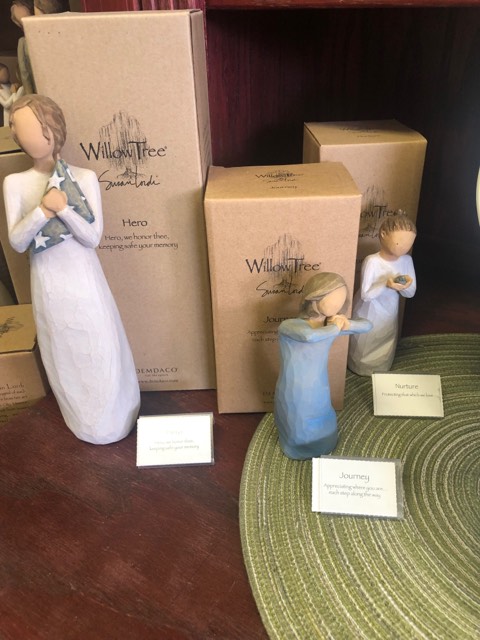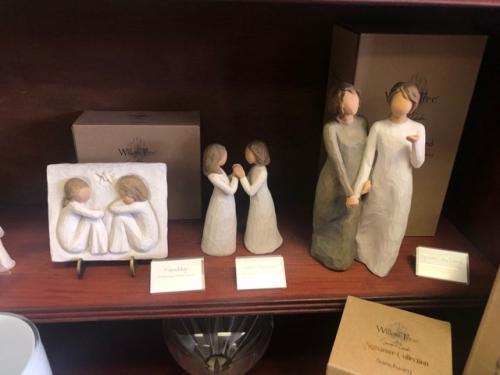 Willow Tree Figurines available for many occassions! Can be added to a fresh arrangement or dish garden. If you don't see one that you like just give us a call!
If you want to check out more pictures head over to our Facebook and Instagram account!
If you still have questions, give us a call!
(607)756-7569